Organization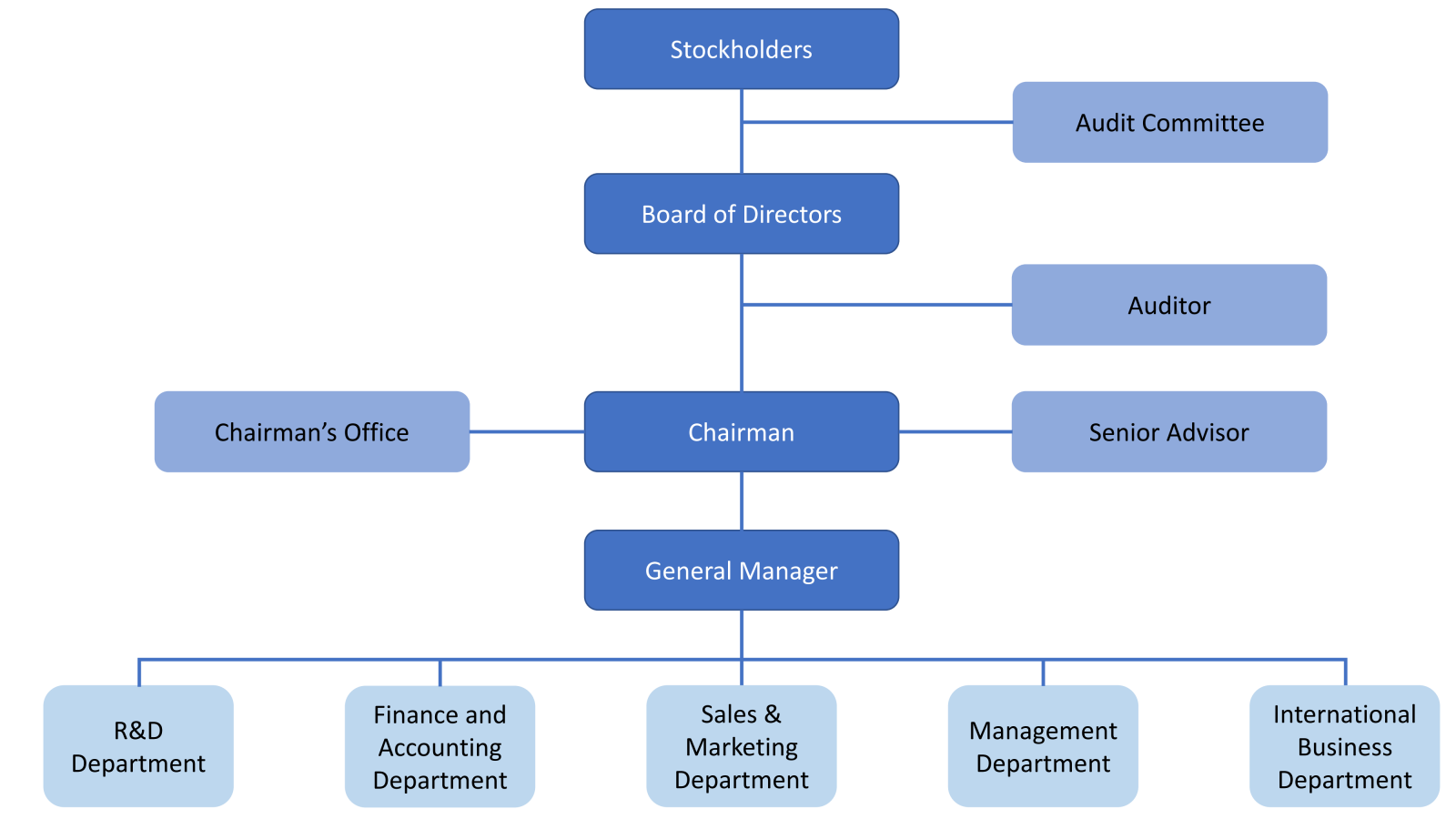 R&D Department
Safety and innovative have always been our core focus, Vetco Pharmaceuticals R&D team is dedicated to innovating and developing improved safety and effectiveness of novel product for diseases.
Finance and Accounting Department
Mainly focused on managing the company's finance, regulating the flow of funds, investment planning and inter-bank business contacts. Active in emerging stock planning.
Sales and Marketing Department
Focused on products promotional activities, established "Regional Veterinary Cancer Treatment Center" and share in cancer treatment resources with animal hospitals to ensure a comprehensive pet cancer treatment information can be delivered.

Pathology Diagnostic Center of Vetco Pharmaceuticals Inc. is the first private animal healthcare diagnostic center established under the same standard level of the most advanced public pathology diagnostic center, which is the most authoritative educative institute -- National Taiwan University as well. Furthermore, with the national's most prestigious veterinary pathologist to join as a consultant, with regards of the treatment golden time, the center operates not only fast and accurately, but also diagnose on weekends along with enclosing the reports within 3 days verified by two of the clinical-experienced veterinary pathologist as well.
Management Department
To maintain company operation, human resources management, data maintenance and services in other aspects. Vetco Pharmaceuticals seeks talents and specialists from each profession, provide development opportunities and freedom to exert one's expertise, which we believe is crucial for the company's growth.
International Business Department
It has always been our goal to become an international pharmaceutical company. In recent years, Vetco has been increasing exposures through various international convention and forum participations. US FDA also expressed its belief in the potential of our first anticancer product, Antican®. Collectively, these are leading Vetco closer to the international pharmaceutical stage.
About Us

Innovation

News

Partnership

Investors

Contact Us

Related Links