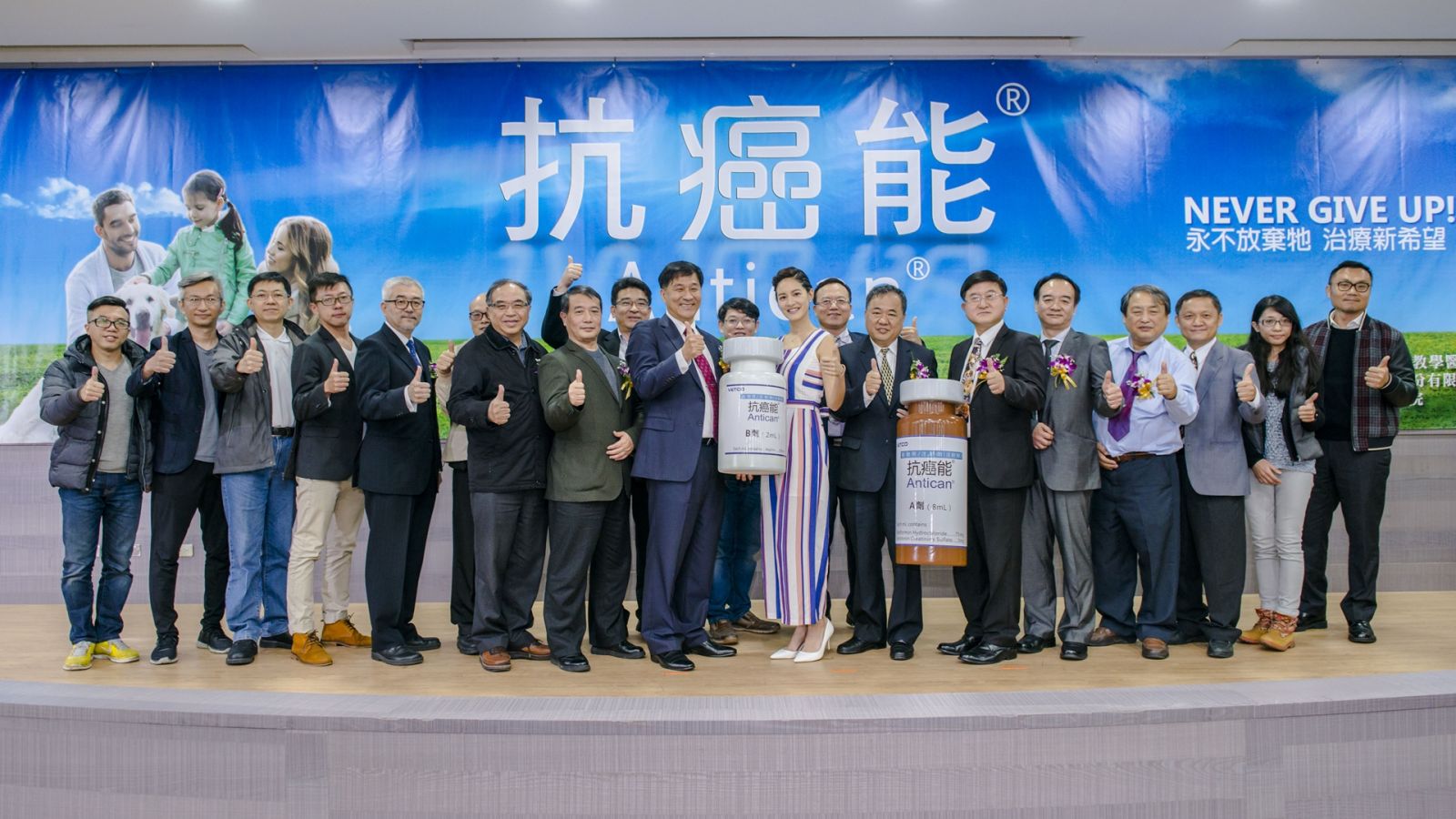 Antican® is Officially Launched in Taiwan, Celebrity Janet Hsieh Called Upon Pet Owners to Learn about Anti-Cancer Knowledge for Pets
Vetco held a press conference on 25th Jan., announcing the official launch of first anti-cancer drug from Asia, Antican®. By not only giving the pet owners another treatment option, Vetco has also delivered the message, 「Never give up on treating cancer!」 Celebrity Janet Hsieh presented at the press conference, calling upon pet owners to accept the concept 「Never be afraid when your pet is diagnosed with cancer, be courageous to accept professional treatment.」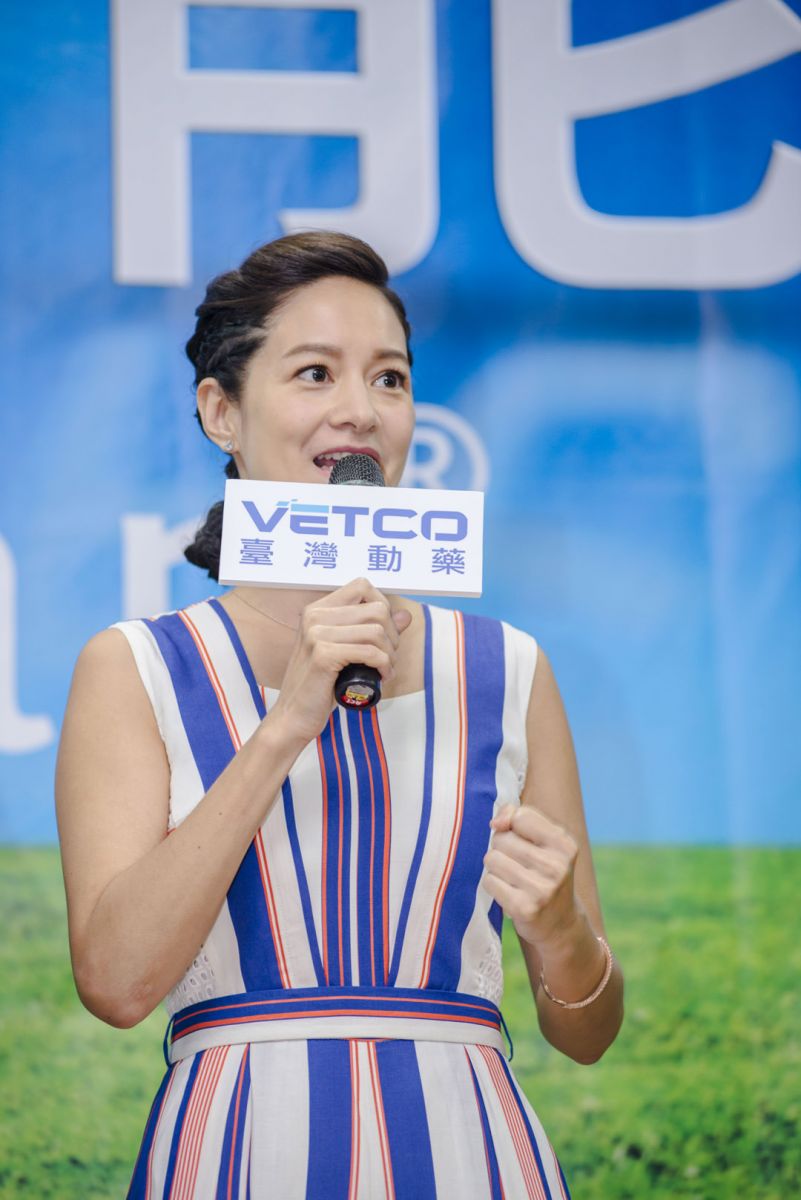 The Occurrence of Novel Pet Cancer Treatment Changes the Euthanasia Destiny in Pets
According to the research, cancer is the leading cause of death in dogs in Taiwan, but very few pet owners acknowledge the fact that dogs can suffer from cancer like human. Therefore, whenever pet owners found out their pets has cancer, more than half could only consent for euthanasia to lessen the suffering. However, as time goes by, pets have been recognized as part of the family, the bond between pet and pet owner has become much stronger than before. In the past, there was no anti-cancer drug for pets in Taiwan, but now, things have changed.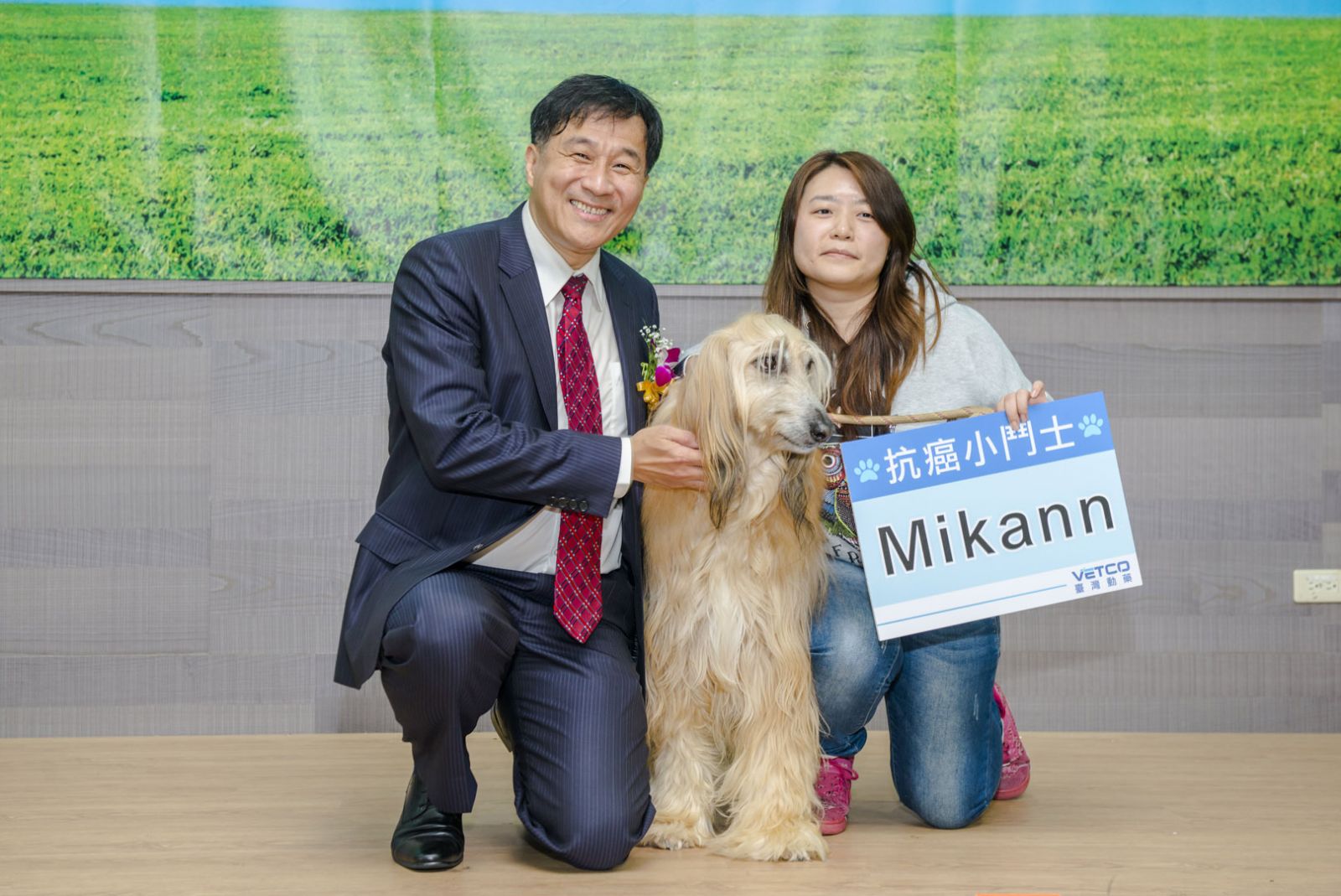 License of Antican®, the Anti-Cancer Drug for Pets, Has Been Granted and Officially Launched in Taiwan
Vetco held the market launch press conference with the core message 「Never Give Up! New Hope for Pets- Antican®」. 「After more than 10 years of research, we are excited to announce that the first anticancer drug from Asia as well as Taiwan has been approved and successfully launched in Taiwan.」 announced by James Chen, the CEO of Vetco Pharmaceuticals Inc.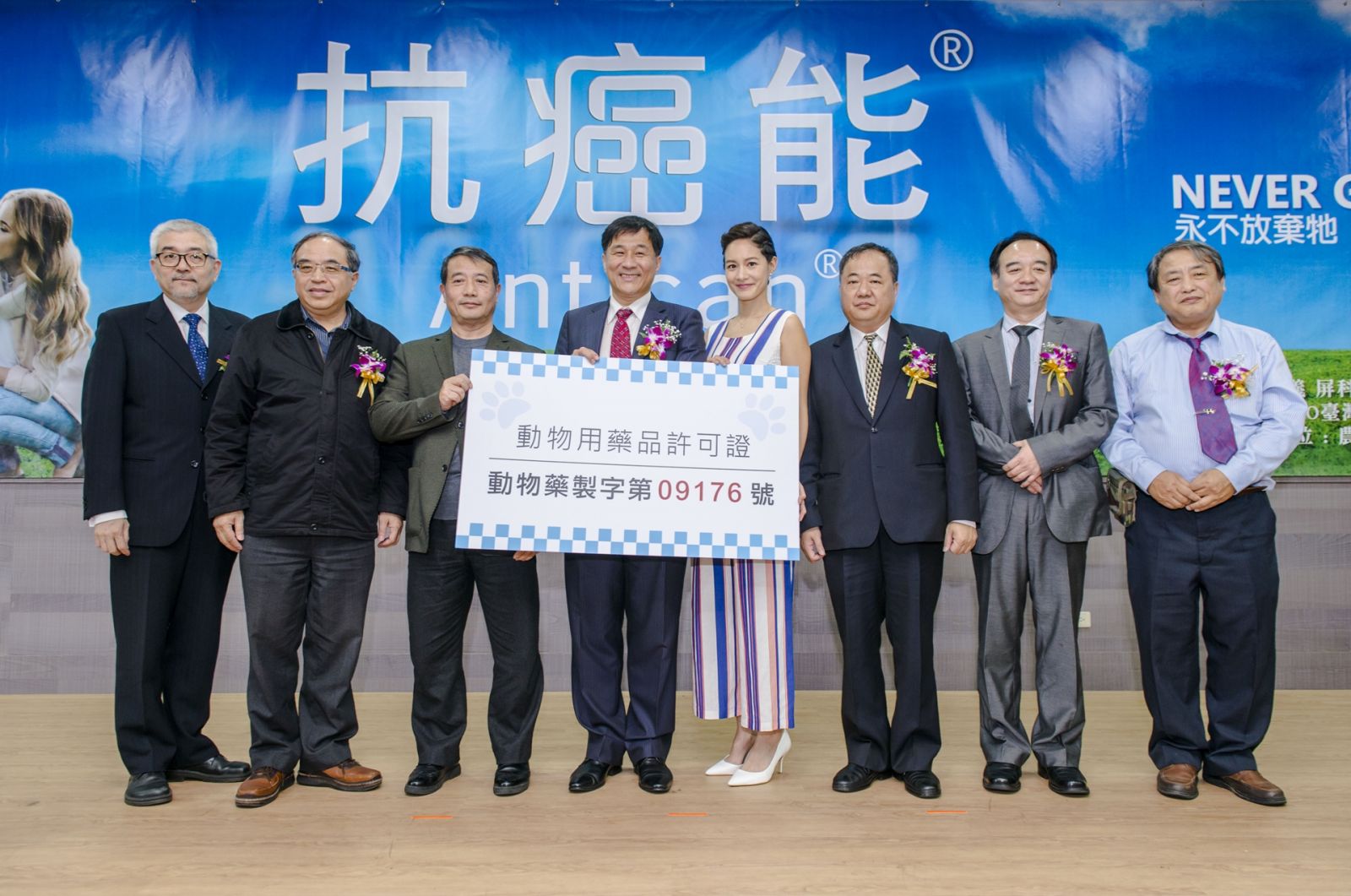 Antican® with No Chemotherapy Side Effects, Improve Life Quality, A New Treatment Option
While sharing the advantages of Antican®, Dr. Chen pointed out that Antican® is different from traditional treatment methods- such as surgery and chemotherapy drugs, where it has no chemotherapy side effects. It does not affect the appetite and energy level of treated pets, in which this could ensure the life quality of these animals. A veterinarian, based on his clinical experience, pointed out that either through laser therapy or surgical removal method, there is a risk that the tumor grows back from a deeper position and with larger volume, causing the tumor becomes more difficult to be removed surgically for veterinarians. However, with Antican®, surgery is not necessary, by only injecting the drug into the tumor, Antican® can be a good new treatment option for veterinarians.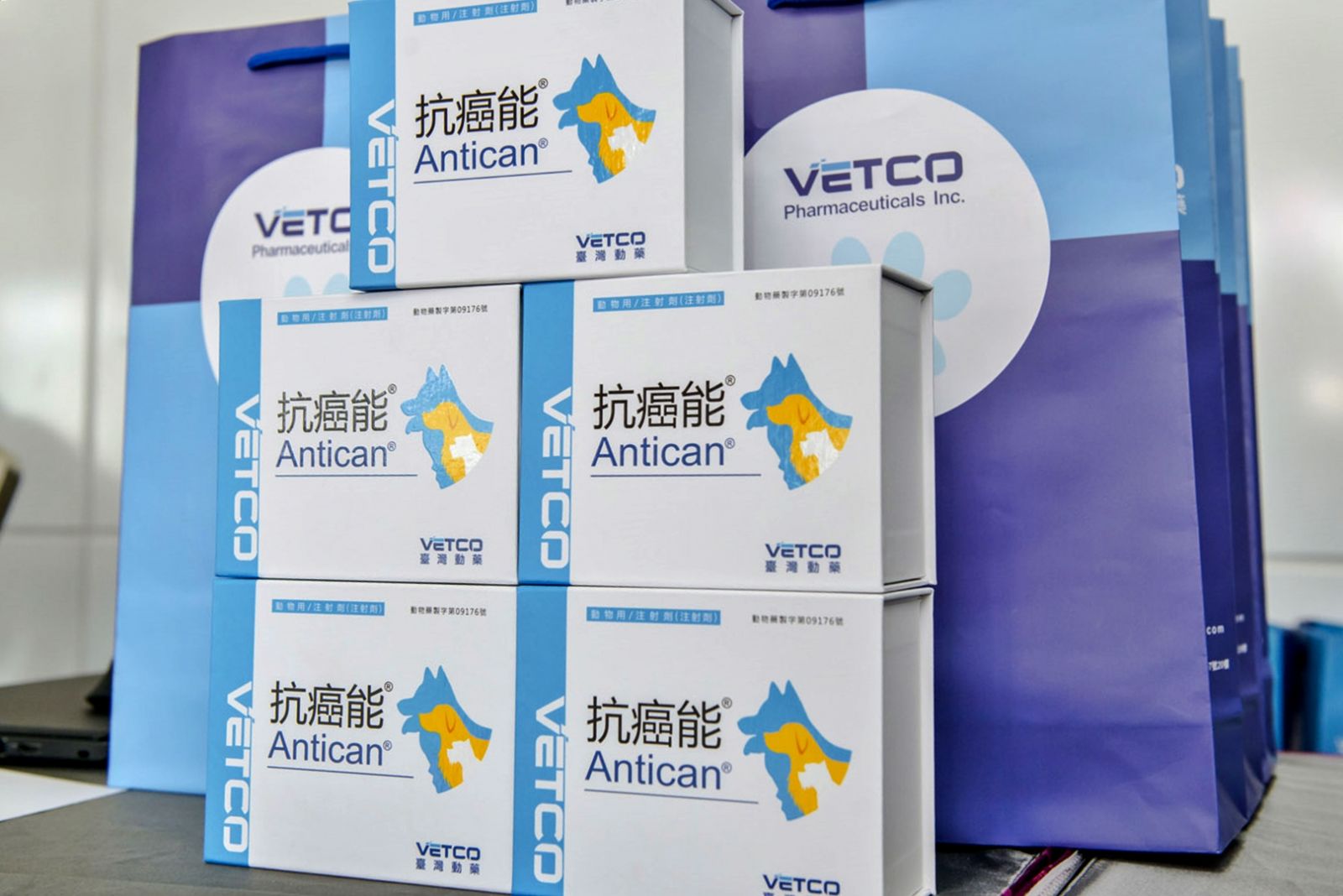 Taiwan Veterinary Pharmaceutical Market Has Potential to Develop More
Dr. Chen stressed on 「The veterinary pharmaceutical market in Taiwan is estimated to create 100M USD. Compared to the US and the global market, Taiwan market certainly has more room to grow.」. 「One of the reasons is that pet owners have noticed the importance of anti-aging care needs for companion animals. Secondly, the breakthrough of medical technology, such as the innovation of anticancer drug for pets has stimulated the market to discover new medical needs.」 He affirms that he will lead Vetco to become a big pharmaceutical company in Asia in 5 years.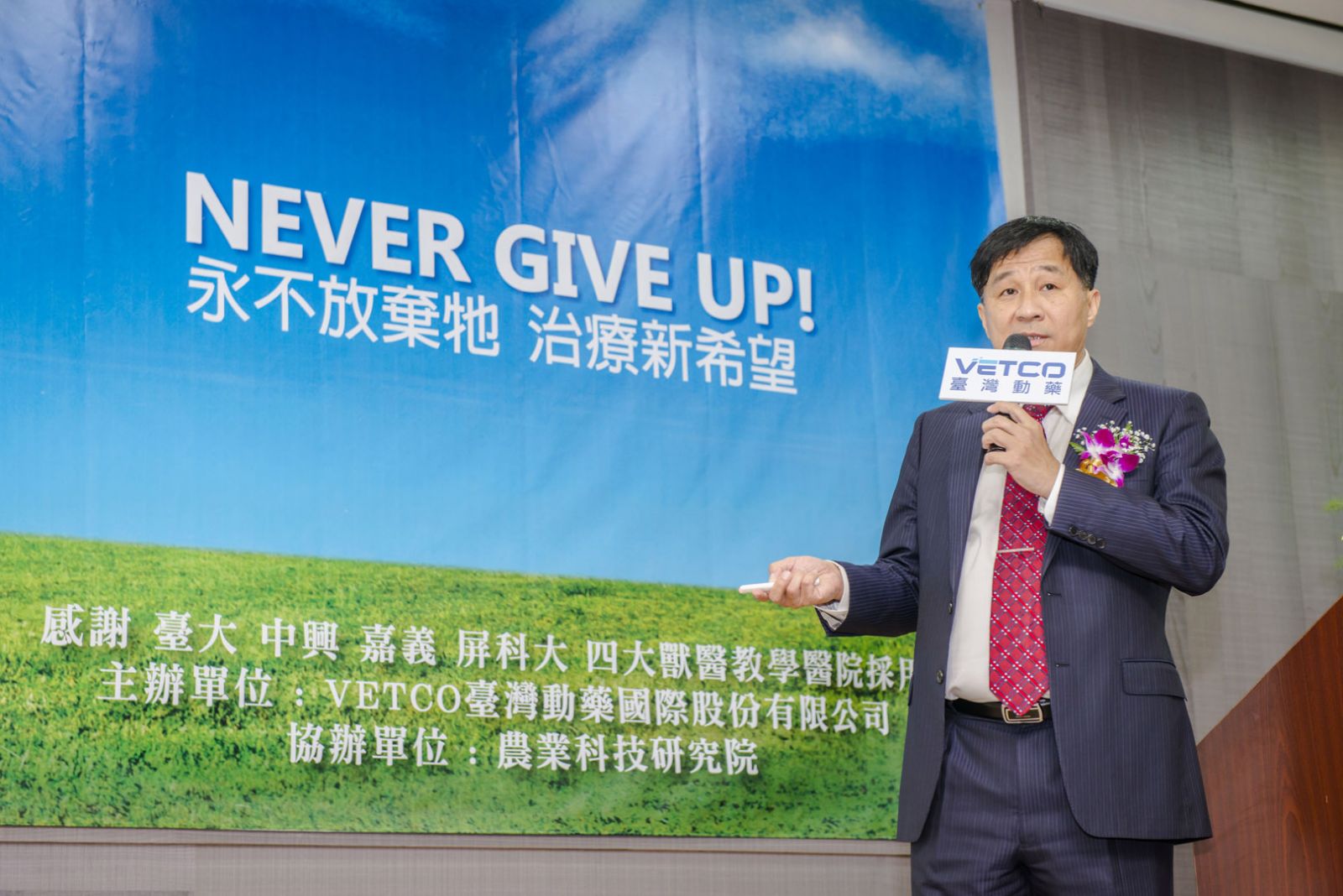 Pet Owner Witnessed the Efficacy of Antican® to Improve Life Quality for Pets
A pet owner pointed out in the press conference, that pets with cancer are usually old and weak, which anesthesia is very likely adding more burden. With Antican®, not only can they accept treatments without suffering such as anesthesia or amputation, but also to improve their quality of life.